News
What's up?*
* No news is good news.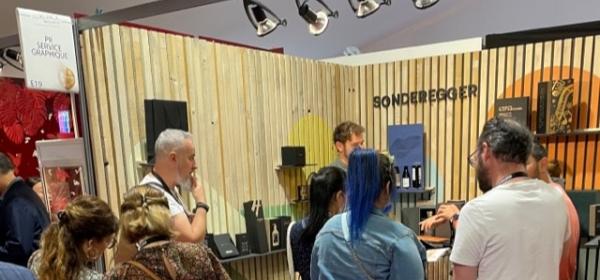 Luxepack Monaco 2022
We were exited. Come and visit us next year!
www.luxepackmonaco.com
Team-Event: Foxtrail St.Gallen
5 teams with 5 team-members. Three cheers all explorers.
IPS-Independent paper show Lausanne 2022
IPS 2022 on the 4th and 5th of May 2022. The 4th edition in the marvellous halls of Amaretto. 21 exhibitors show their class in paper and its transformation.
ArtWork by BalmerHählen; Scenography by Matthieu Girel.
Luxepack Monaco, Booth E17
Power of print in Zurich on October 27th 2021
Bobst Novacut 106E Swiss-made
In January, we put our new die-cutting machine into operation. Many questions and answers guided us to this purchase decision. The decisive factor, however, was the following statement : "If we can avoid buying a foreign machine, we will do it." Today we know it was the right decision.